Project: Welcome Home
The Blair County Recorder of Deeds office along with the Blair County Veteran's Affairs Office is pleased to announce a new program for returning veterans. The Program: "Project: Welcome Home" has the following objectives:
To help welcome veterans home and thank them for their service.
Encourage returning veterans to record their Military Discharge Form (DD 214) with the Blair County Recorder of Deeds Office for safe keeping and future use.
To promote local businesses who participate in this program and support Blair County Chamber's "Buy Here Live Here" program.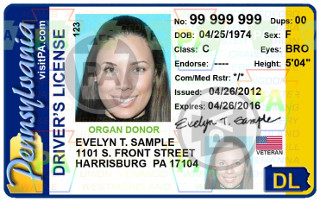 The Veteran Photo ID (Obtained at the Pennsylvania Department of Transportation Driver's Licensing Center with proof of recorded DD 214) would be a requirement to qualify for any discount. Discounts are determined by each individual merchant & may be a percentage of the sale or a specific dollar amount. Restrictions can be placed on either form of discount if you so choose.
List of Participating Vendors

Veteran Sponsor Poster

Registration Form


If you have any questions please call:
Polly McCabe, Blair County Recorder of Deeds at 814-693-3095 Ext. 2191.
Blair County Veteran's Administrator at 814-693-3160.
Contact
BLAIR COUNTY
REGISTER OF WILLS
RECORDER OF DEEDS
Blair County Courthouse
423 Allegheny Street
Suite 145
Hollidaysburg, PA 16648

(814) 693-3095
OFFICE HOURS
Monday - Friday 8am-4pm, EST
Except Legal Holidays
We remain open over lunch.
Recording/filing desk closes at 3:45pm.
Updates
SAVE TIME. SAVE POSTAGE. SAVE CHECKS. Documents are accepted for recording electronically through Simplifile.com or CSC at eRecording.com or ePN at www.GOePN.com. Contact vendors for more information about electronic recording.

REMOTE ACCESS NOW AVAILABLE!
To search records online click here: Landex
Policies
PUBLIC USE OF ANY IMAGE CAPTURING EQUIPMENT WITHIN THE OFFICE IS STRICTLY PROHIBITED.