Adult Probation & Parole Office
Mission Statement:
We are committed to the purpose of ensuring public safety and fostering confidence and trust in everyone.
We embrace the value of educating our community, our clients, and ourselves.
We will actively assist our clients to achieve their highest potential through strategies that encourage investment in their communities their families and themselves.
Office Hours:
8:00 AM until 4:00 PM – Monday through Friday (Excluding Holidays)
Units and Programs:
Accelerated Rehabilitative Disposition Program
Electronic Monitoring & Technical Services Unit
House Arrest
GPS Monitoring
Line Supervision Unit
General Probation/Parole Supervision
High Risk Supervision
Mental Health
Sexual Offenders
Probation Without Verdict Program
Specialty Court Unit
Transfer Coordinator
Inter-County Transfers
Interstate Compact
Pre-Trial Services
Web Based Reporting Services
Resources:
Blair County Drug and Alcohol Partnerships: Phone: (814) 381-0921
Blair County Community Action Program: Phone: (814) 946-3651
Blair County Victim-Witness: Phone: (814) 693-3018
Costs, Fines, and Restitution:
Blair County has a separate office for collections: Phone: (814) 693-3200
For Offenders on "State Parole", contact the Altoona District Office of the Pennsylvania Board of Probation and Parole at (814) 946-7357.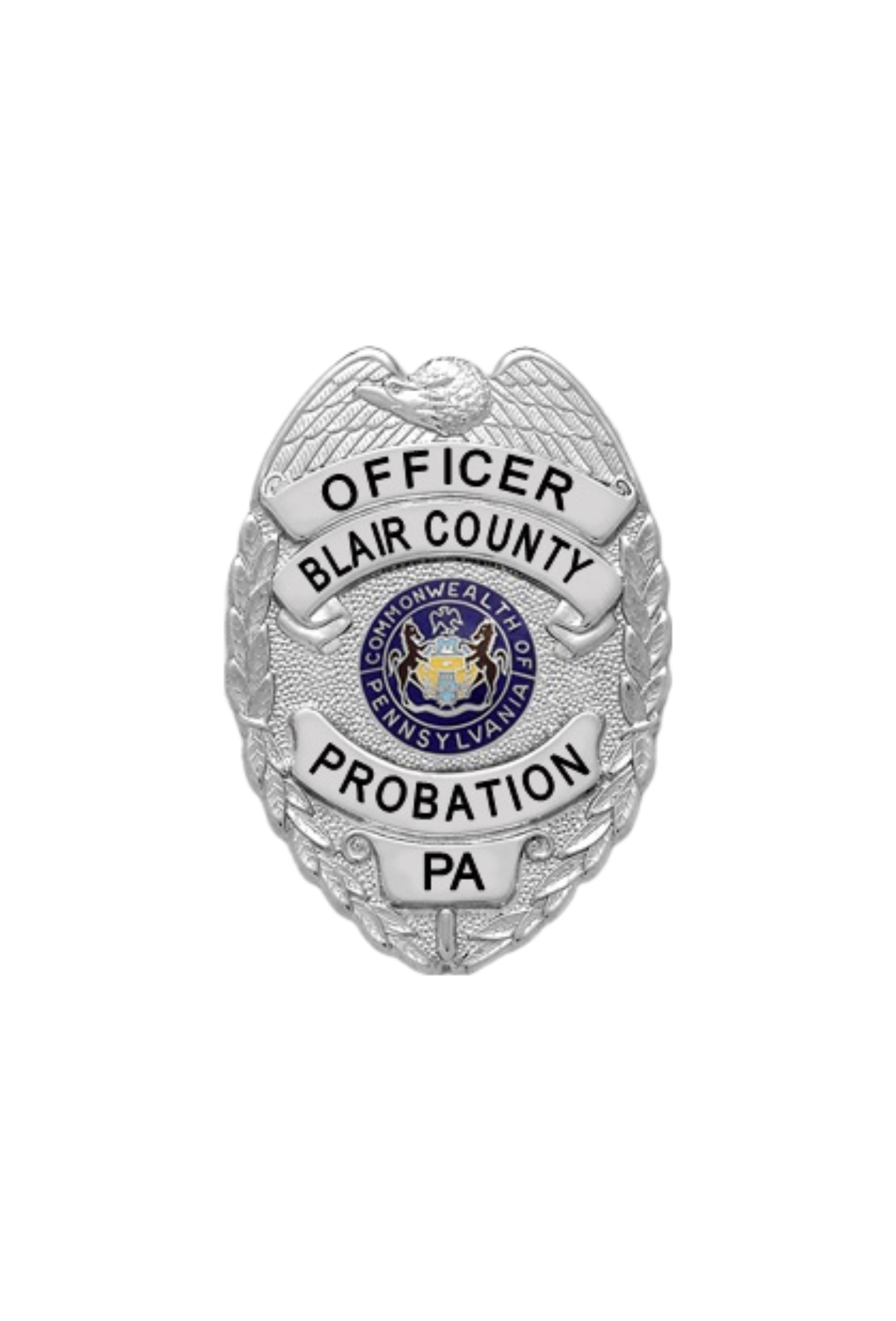 Contact
ADULT PROBATION & PAROLE OFFICE
Blair County Courthouse
423 Allegheny Street Ste 330
Hollidaysburg, PA 16648
Phone: (814) 693-3190
Fax: (814) 695-0483
Altoona Satellite Office
705 8th Ave
Altoona, PA 16602
Phone: (814) 693-3190 Ext: 1331
Fax: (814) 942-2179
Administrative Staff:
Amanda Moore, Chief
Scott Bailey, Deputy Chief
Jennifer Walters, Line Supervisor
Nicholas Shope, Specialty Court Supervisor
Christine Waite, Intake Supervisor